VINYL SIDING AND WINDOWS - HURRICANE PROTECTION - PASCO, HERNANDO & PINELLAS
Vinyl Windows 101

Replacement Window shopping is easy when you know what to look for. You'll find many styles, shapes, features and glass packages when looking for windows and doors.

But deciding on the perfect choice of replacement windows for your home and family in Tampa is simple. Consider which style replacement window will best suit your home and your family, what thermal performance features will be ideal for your climate, and which glass options will be most appropriate. After you've figured out the basics, have fun with glass and grid options and unique hardware choices.

When it comes to windows and doors, vinyl replacement windows are an all-around excellent choice. Unlike wood, vinyl windows and doors will never rot or require endless repainting. And unlike aluminum, vinyl windows and doors will never pit or flake. Our vinyl replacement windows are made from the highest quality vinyl and require almost no maintenance.

In fact, an occasional washing will keep them looking like new for years. Plus, they offer increased comfort and lower utility bills, provide headache-free operation and add value to your home. You can't get much better than that!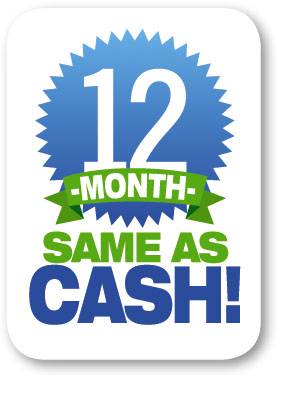 12-Month Same-As-Cash

Loans provided by EnerBank USA (1245 Brickyard Rd. Suite 600, Salt Lake City, UT 84106) on approved credit, for a limited time.

Repayment terms vary from 24 to 132 months. Interest waived if repaid in 365 days. 16.79% fixed APR, effective as of January 2014, subject to change.
Impact Windows - Made with Florida in Mind
The right choice for the ultimate Florida coastal protection. We understand that residents of coastal areas in Tampa Bay want the best impact protection available against strong storms and high winds. That's why our impact windows and patio doors are designed to be extremely strong.

Plus, they're constructed of premium vinyl to achieve excellent thermal efficiency. And they provide years of beauty with almost no maintenance.

Strong

Our impact vinyl windows and doors lead the way in proven impact performance. Their durability starts with double-strength glass that is laminated, so it is able to withstand high winds and flying debris without the need for plywood or shutters. Profiles made of remarkably sturdy premium vinyl are then reinforced with steel.

The result is a line of impact-resistant windows and doors so impressive, they can even survive stringent building codes.

Efficient

Our impact vinyl windows and doors are different. Their premium vinyl is inherently an excellent insulator. Unlike other materials, such as aluminum, which conduct energy easily, vinyl does not. When combined with a double-strength, laminated insulating glass unit, our vinyl windows and doors are truly superior in helping a home retain cooled air, regardless of outside temperatures. In fact, our window products are so thermally efficient, they can be ordered to meet ENERGY STAR® guidelines.

Beautiful

Our vinyl replacement windows installed in the Tampa Bay Area are available in a variety of styles, along with coordinating Patio and Garden Doors. All products are available with an assortment of glass and grid options typically associated with traditional windows.

Their attractive vinyl profiles are designed to complement virtually every architectural style, with classic lines and a rich appearance that reveal little of their formidable strength. And their beauty will not fade, even in harsh Florida conditions. Unlike aluminum, premium vinyl will never pit, peel or flake. Best of all, they require virtually no maintenance!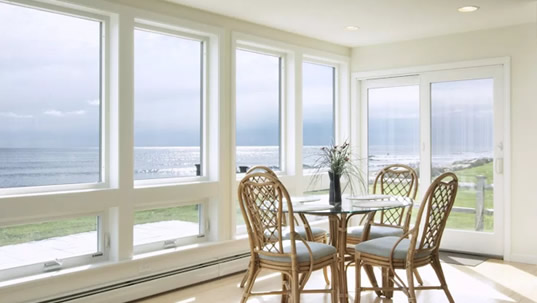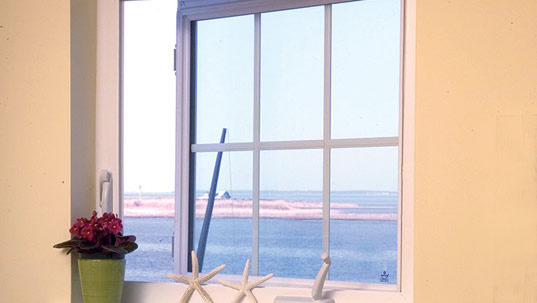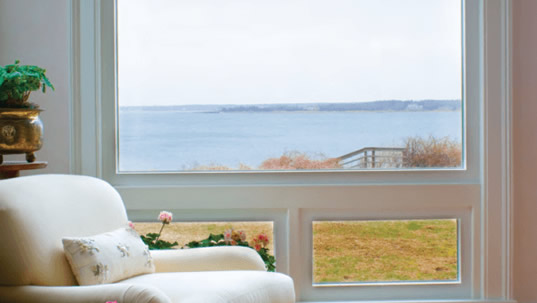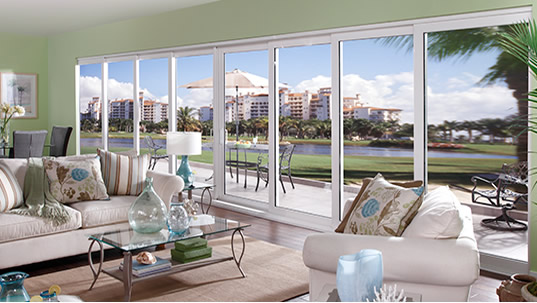 Vinyl Siding
Vinyl siding is the leading exterior cladding material for a variety of reasons, including overall durability and beauty, all at an exceptional value.

Durability - Built to Last

Compared to other exterior sidings, vinyl is impervious to rain, salt, termites, and other insects. It will not rust, peel, scratch, or blister. Vinyl provides unsurpassed strength, with little or no maintenance required. And with the backing of a Limited Lifetime Transferable Warranty, you can rest assured your home will remain beautiful for the duration.

Beauty - Create a Look All Your Own

With today's vast selection of profiles and colors, vinyl provides the look you want. Whether you're searching for a traditional style or to recreate a bygone era, you will find a look consistent with your needs.

Affordable - Reside and Recoup Your Costs

Residing your home is one of the top remodeling projects. You can rest assured with vinyl siding, you will recoup the cost in a short period of time. Best of all, since vinyl siding is easy to install, you save money in the application costs. With vinyl siding you can have the look you desire at a price that fits your wallet.

Why Us?

Simple - our siding is strong, beautiful and built to stay that way. We install quality vinyl products for your home, but more importantly for your lifestyle. All our low maintenance vinyl products, from siding and accessory products, like soffit and trim, to shakes and scallops, allow you to spend your precious time enjoying your home while our products protect it.

Soffit and Fascia

Just need your soffit or fascia replaced? No problem we do that too!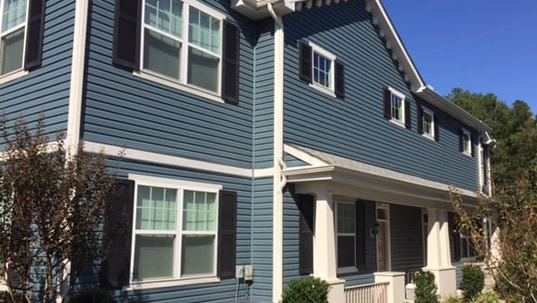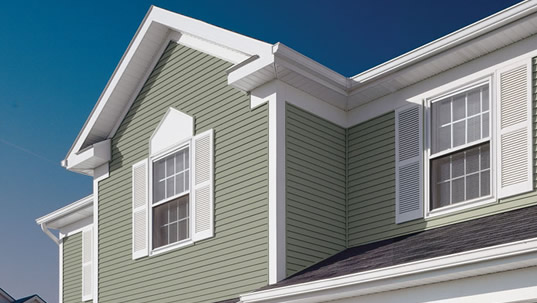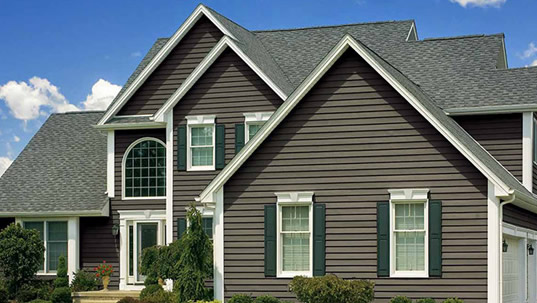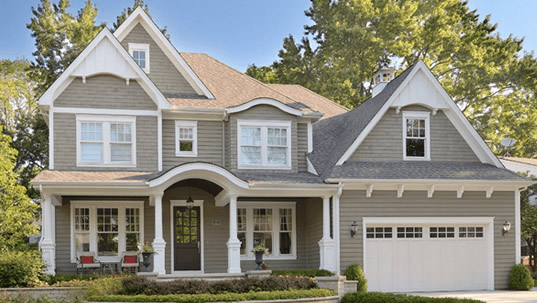 Hurricane Protection
Four Key Benefits for Hurricane Shutters and Panels:

Protection from Storm Violence

Today most prudent home and business owners want protection against the ravages of hurricanes and violent storms. Anyone who experienced the hurricanes of recent years knows how frightening and damaging Mother Nature can be when unleashing her full fury.

Protection from Burglars and Vandals

Accordion and Roll-Down Shutters provide an effective deterrent to burglars. When in place and locked, the shutters make it near impossible for intruders to enter. Studies reveal that most burglars will pass by homes with shutters and look for easier victims. Shutters also provide a barrier of protection against vandalism.

Noise Reduction

Roll-Down Shutters offer the benefit of being a protective barrier from unwanted noise. These shutters absorb and reflect sound waves away from your home or business.

Save on Energy Bills and Protect Interior Furnishings

Our impact-resistant Safety Window Film can help you save on monthly energy bills by reducing up to 76% of solar heat from entering interior spaces, greatly reducing cooling costs. At the same time, the Window Film eliminates 99% of harmful ultraviolet radiation to protect fabrics and furnishings. Depending on usage, Accordion and Roll-Down Shutters can protect against high-energy costs and solar bleaching on home furnishings as well.

When is hurricane season?

Hurricane season begins June 1st and extends through November 30. According to the experts, an average of several major hurricanes will hit the U.S. Coast during this period. Interestingly, while the strongest Category 5 storms threaten to cause the most devastation, smaller storms can be equally or more damaging to property. In 1996, for example, Category 3 Hurricane Fran is on record as the third most costly storm in history. Being prepared for any size storm is always the best strategy.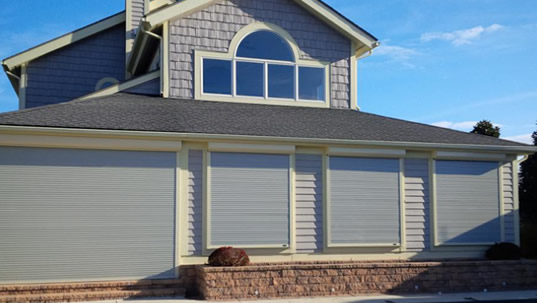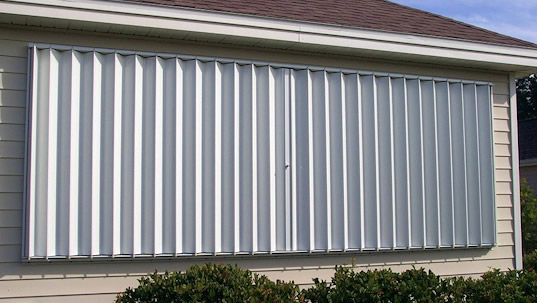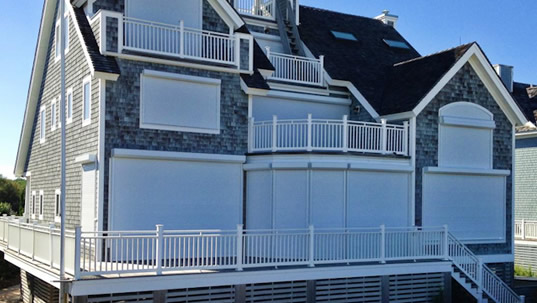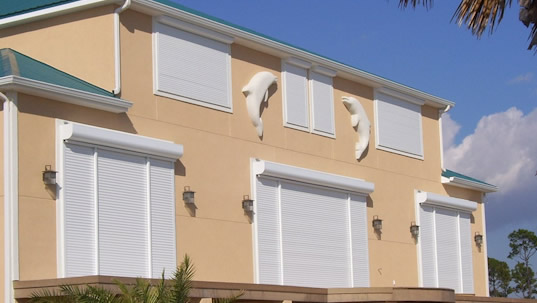 AREAS WE SERVICE IN PASCO, PINELLAS AND HERNANDO COUNTIES
Pasco County: Aripeka, Bayonet Point, Connerton, Crystal Springs, Dade City , Elfers, Holiday, Hudson, Jasmine Estates, Key Vista, Lacoochee, Land O' Lakes, Moon Lake, New Port Richey , Odessa, Pasadena Hills, Shady Hills, San Antonio, Trinity, Trilby, Wesley Chapel, Zephyrhills.

Hernando County: Aripeka, Bayport, Brookridge, Brooksville, Garden Grove, Hernando Beach, High Point, Hill 'n Dale, Istachatta, Lake Lindsey, Masaryktown, Nobleton, North Brooksville, Weeki Wachee, Pine Island, Ridge Manor, South Brooksville, Spring Hill, Spring Lake, Timber Pines, Wiscon.

Pinellas County: Belleair, Clearwater, Dunedin, Gulfport, Indian Rocks Beach, Largo, Madeira Beach, Oldsmar , Pinellas Park, Safety Harbor, Seminole, South Pasadena, St. Pete Beach, St. Petersburg, Tarpon Springs, Treasure Island, Belleair, Indian Shores, Redington Beach.

PHONE
(727) 848-4523

ADDRESS
16201 US 19
Hudson, FL 34667
©Copyright 2011 Tric-County Aluminum.- Web design by Longman Computers